Alignment Service with Dave White Acura
As a certified Acura service center serving drivers from Sylvania to Toledo, OH and all points in between, we care about all aspects of your Acura vehicle. As such, we've noticed that a lot of Acura owners overlook commonly needed maintenance jobs like wheel alignment. While it may not be the first things on your mind when it comes to Acura car care, it's nonetheless important to have your Acura car's wheels realigned regularly, and we'd be happy to help you with such critical routine maintenance here at Dave White Acura.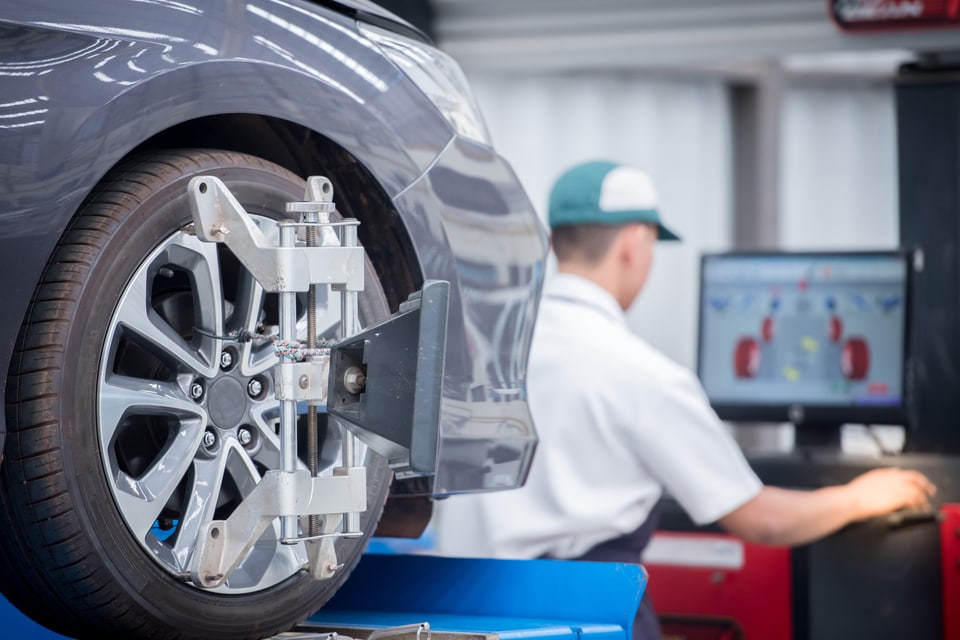 Why is it Important to Have Regular Wheel Alignment Checks?
With time and use, critical components in your vehicle's suspension and wheel architecture can become worn, leading to your wheels falling out of alignment. This can have detrimental effects on your Acura car's efficiency, driving dynamics, and even overall safety, so it's important to have your wheels regularly realigned to avoid costly concerns in the years to come.
Signs that Your Car Needs an Alignment
There are many different signs that your Acura car's wheels are out of alignment, but some of the most common are uneven tire wear, steering wheel vibration, and the feeling of your vehicle pulling to the left or right when you're just trying to drive straight. If you're experiencing such issues, it's important to make an appointment with our Sylvania, OH Acura service center at your earliest convenience.
How Often are Wheel Alignments Needed?
As a rule of thumb, you should have your Acura car's wheel alignment checked and adjusted at least once a year. However, you should also have your wheels realigned when you change from your winter tires to your all-season tires and vice versa.
Schedule an appointment for alignment service online with Dave White Acura
At our certified Acura service center near Toledo, you can always count on affordable and comprehensive Acura wheel alignment service. Feel free to drop by to get your alignment checked today or schedule one with your next service visit.